Our clients say "BeneTerra just makes problems go away" and it's true.
We deliver practical, cost-effective environmental solutions to clients in the energy, industrial, agricultural, public sectors. Our team of scientists, engineers, regulatory experts and contractors have been helping to solve problems with land and water since the 1980s.
---
Who we are
Our name

The name BeneTerra literally means "healthy land." It is derived from the Latin adverb "bene" that is the English equivalent of  "well" as in healthy or prosperous. The Latin noun "terra" refers to "land, soil or earth."

Ownership

BeneTerra Holdings LLC is a closely held private company with several subsidiaries.. The original company, BeneTerra LLC, was formed in 2002.

The US entities are registered in Kansas USA. BeneTerra Australia Holdings Pty Ltd and subsidiaries are registered  in  Queensland Australia.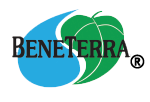 The trade name BeneTerra & the logo are registered trademarks in the United States & Australia.
What we do
Disturbed land rehabilitation
We rehabilitate sites and landscapes that have been used for utility corridors, pipelines, well pads, chemical storage and such. We begin by investigation and developing an understanding of the pre-existing conditions prior to disturbance. Then we inventory the available soil material and devise plans to recreate the best soil profile possible from that material. This often requires addition of soil amendments and blending of the various soil materials on the site.
Dam & pond site reclamation
We reclaim sites previously used for water storage. This presents a unique set of challenges. Besides there being a massive amount of land disturbance on a site where dams or ponds are located there are challenges associated with the wastes or contaminants left behind. We first sample these sites to understand the pre-existing soil and vegetation conditions, earthworks construction patterns, bottom sediments and any hazardous residues. Then we apply our knowledge of earth sciences, water chemistry and relevant regulations to create the most effective plan for our clients prior to execution.
Wastewater irrigation
We design, develop and operate irrigation systems for beneficial use of wastewater.  The key to our success has been understanding the many aspects required to plan, design, permit, construct and operate wastewater irrigation projects.  Our team is well versed in soil science, water chemistry. irrigation technology, hydrogeology and environmental law. But just as importantly we are business managers who take fiscal responsibility for successful project execution.
Industrial and produced wastewater
We deal with some of the most difficult wastewater generated by industry and strive to integrate the right technologies to address the various problems faced by our clients. After careful research, we developed BeneVap™ Systems as a tool to address these difficult wastewaters. This required a combination of R&D and acquisition of submerged combustion technologies.  The result is a process that can eliminate wastewater that no other technologies can touch.
Capability Statement
Where we are
Australia
United States
[wpgmza id="2″]